Earlier this year ten of us took part in a 26 hour squash marathon. We raised over £3000 for St Gemmas hospice in Leeds who look after terminally ill patients. All in memory of a former member of Rothwell Squash club.
[gard]
We played in a relay type fashion non-stop from 4pm on Friday through to 6pm on Saturday. Everyone got to play everyone else at least once, sometimes twice. The most time you'd get between games was just over one hour.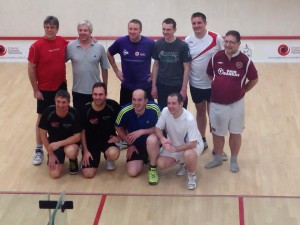 The first part of the marathon was pretty easy. It started getting difficult on the stretch from 3am to around 9am. Your body just wants to sleep, but just as you are beginning to feel sleepy your back on court for another burst of adrenaline!
All in all a great experience though and I would definitely do it again.
We got published in the local paper here's the link for anyone who is interested…  Yorkshire Evening Posts Story on our Marathon