Squash shoes are an essential piece of kit, if they don't feel right then it can seriously affect your game.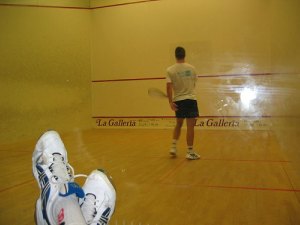 (Photo Credit: HoutrustSquash!)
Your shoes need to be well fitted and comfortable. You should be able to effortlessly glide around the court without noticing they are there.
For this reason I would recommend purchasing shoes specifically designed for squash. Tennis shoes tend to be too heavy for squash, have a different grip and provide different ankle and heel support to that required for squash and while running shoes maybe light enough for squash, again they have different support mechanisms built in.
It is important that the sole of the shoe you purchase is non-marking – try breaking in new shoes by wearing them around the house. This may help you to avoid getting blisters when you wear them for the first time on court.
Before play check the length of your laces and if necessary double-tie them as you don't want to trip during play.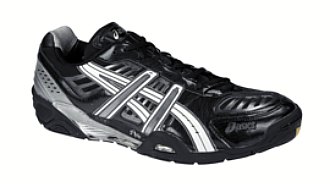 Asics squash shoes use such technologies as the Impact Guidance System (IGS), the core gel cushioning system and Biomorphic which aim at increasing both comfort and performance for the squash player.IGS is designed to allow the squash player's foot to feel natural upon impact.The gel system is optimized for shock absorption with the use of […]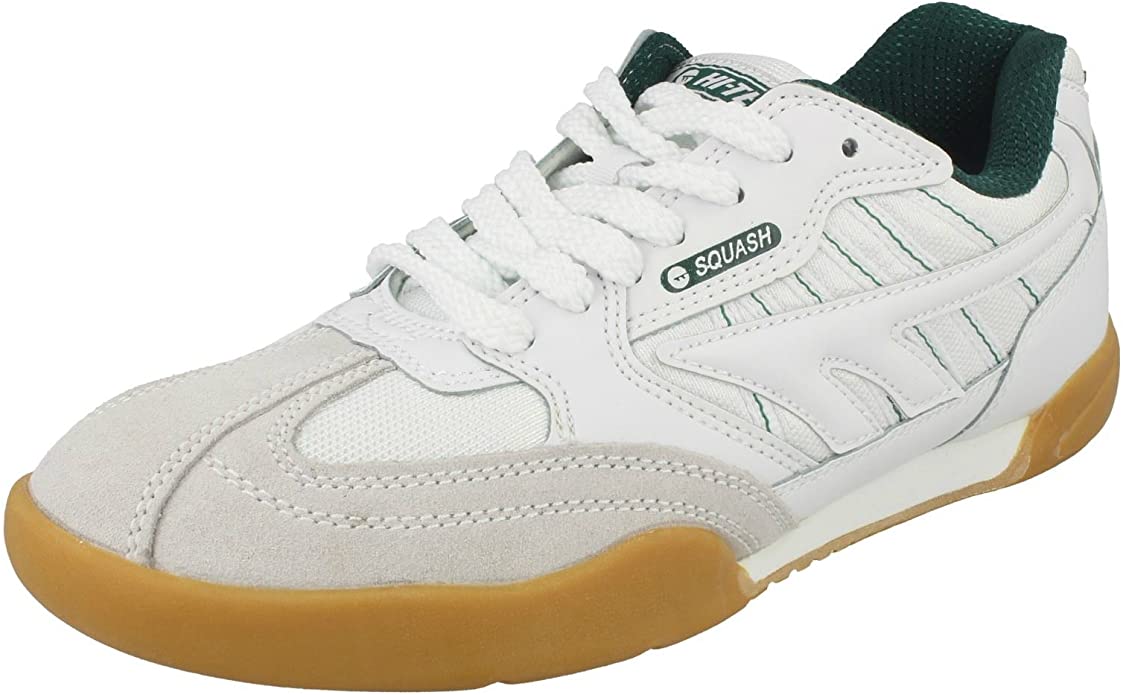 These squash court shoes are an absolute classic. They have been around for years and years and are loved by many people. In fact, According to Hi-Tec they have been around since 1974 and were the first-ever squash shoes! I guess they meant he first ever squash shoe that they made given that squash has […]