Joining a squash club helps your game in terms of opening up a whole new set of players to compete against. Playing the same one or two players every week is best avoided as you will quickly get to know each other's games inside out and this will make it harder to develop your skills.
[gard]
Also many squash clubs have a squash professional on site. Usually you can arrange one on one or group coaching which can also help progress your game. See squash coaching for further info.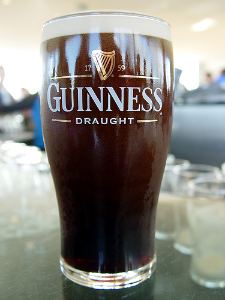 (Photo Credit: Damien du Toit)
Clubs assist you in becoming more competitive with your squash by enabling you to join house leagues, ladder or box systems.
House leagues usually give you a guaranteed game once a week on a particular night. For example a Monday night house league. The house leagues are usually organized into groups of players of a similar ability. Many clubs offer prizes to winning teams or have a celebratory finals night where everyone gets together at the end of a set of house league nights for a drink and a chat.
Ladder systems usually enable you to arrange five games in a five to six week period. You arrange your own games by challenging people who are a few positions above you on the ladder.
Box leagues work on a point scoring system. For example a popular point scoring system is a point for turning up for your match, a point for each game won and an additional point if you win the match. Usually after a five or six week period the box leagues are updated by the club pro or a volunteer within the club. One or two players with the most points get promoted to the box above and conversely the one or two players with the least points get demoted to the box below.
Participating in leagues and ladder systems such as those just mentioned will expose you to different playing styles and game tactics from the many varied players you will meet.
Often the clubs squash pro will assist in placing you at the right level in the clubs ladder or league. Don't worry about losing – you often learn more from players that are better than you. The key is to just get started and to begin enjoying club squash.
As your standard of play improves from playing with more and more players of varying standards you might want to take your game to the next level. A squash club again provides a perfect opportunity to do so as they often field teams to play against other clubs in the local area. Also they may put tournaments on or at least advertise the other clubs in your area that are having a squash tournament.
Most tournaments have a small entry fee, enable competitors to play a minimum of two games, provide the competitor with a tournament shirt and offer prizes for the winning players in each of the tournaments categories. Team squash and entering local tournaments is again another great way to improve your game yet further.
Many clubs offer more facilities than just squash. Some provide tennis courts, swimming pools, etc. and most provide a gym for you to increase your squash fitness.
A club is also a great place to make / meet new friends with a similar interest of squash. Most clubs have a bar where you can relax and enjoy a drink after the game and many have viewing galleries where you can watch others play.
When choosing a squash club, consider location (you don't want to be travelling too far each day). Also look at the standard of the courts – a good club looks after their courts ensuring that the walls and floors are clean. Clean floors make for a better and safer game i.e. you are much less likely to slip and cause yourself an injury.
Also check out the booking system, is it easy to book a court, can you book a court online? How many days in advance can you book a court? How easy is it to get a court at peak times? How many members does the club have and do they have members with a standard high enough to challenge you? If you have children that want to get into the game then check that the club has an active junior program. How good are the changing facilities, does the club offer lockers to their members. Finally make sure that the club has ample car parking and a decent bar. Drinking and the social side of squash is extremely important!

Go From Squash Club To The Home Page